Val Senales, what can I say? Probably the best place for summerskiing you can go to!! The resort is located in the north of italy and the home of Ötzi.
Every time you go there and enter the valley you will get a smile on your face, because you remember the good times you had in Senales before.
It´s just perfect. In the morning you go up to the glacier, but without the waiting time you are used to in the other summer resorts cause of all the racer.
Leaving the station you already see what you were waiting for. The snowpark, I would say the best in europe in summer. The shapers do the best job they can. The park is in a perfect shape every single day. All the jumps and take-offs for the rails looks so clean, that you forgot that it´s summer.
The park offers a big spectrum of things to do. Tons of rails and boxes, the hip and the amazing jumps. Especially the big Air is so nice!! So that´s why some of the best skiers and snowboarders go to Senales to try some new tricks they have in mind.
After an incredible day on the snow you can go down to the lake where the shaper crew goes for BBC and everybody is welcome. Besides the super good food you can listen to some music and having some beers
and not rarely it´s just the beginning of a long party night.
The special thing with Val Senales is, that it is more like a big cometogether of friends. It´s not so crowed like somewhere else and you don´t have to wait so long for the lift. You will definetely see the people again you met there, because If you went there one time you will be back!!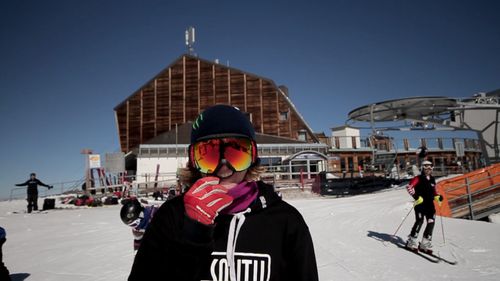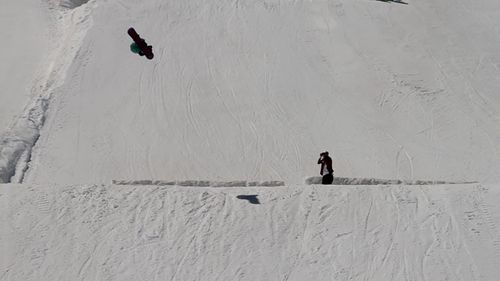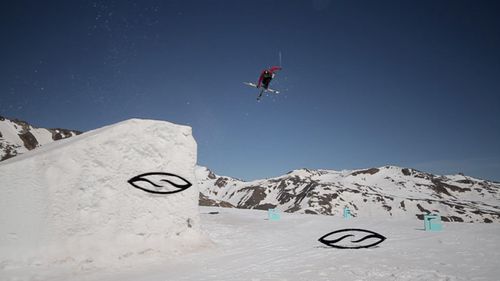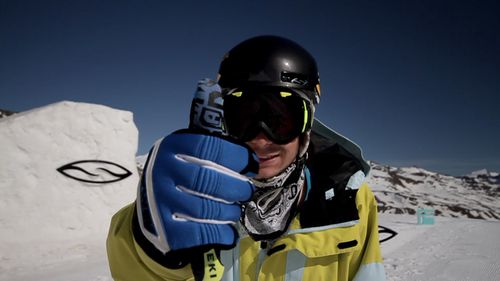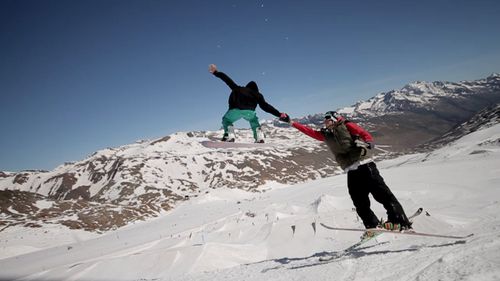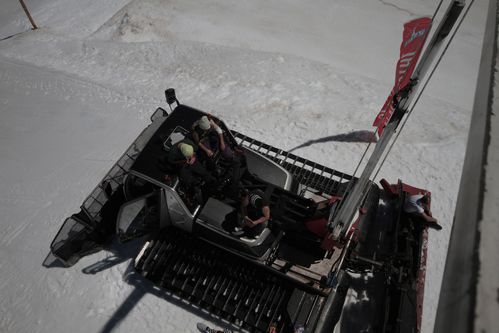 The last time I went there was with Andri Ambühl, Markus Eder and Simon Gruber end of june. And what can I say? It was just amazing again. Perfect conditions, nice weather and the riders were so motivated to show some nice doubles over the big jump. Thanks to the riders and the shapers for a super good time there!!!