The Air&Style 2011 is coming back to its birthplace. It´s been 25 Years ago, when the first one took place in the Bergiselstadion in Innsbruck.
It´s a long time ago and since the first one, it changed a lot. First of all the riding level. All of the always getting younger rider showed just amazing tricks,
everybody had to show doubles, plus very save and stylish ones to get to the next round. But not only the pros, the same for the rookies.
These days there is not really a big different between these categories. The most important thing this evening was to stomp your tricks clean.
So when like every rider can do more or less the same tricks
the judges had to look for the small things like amplitude and for sure the STYLE, like the actual name of the event.
So one rider could handle with this the best. He landed 8 of 9 jumps, he showed stylish double 1260s, his Name Marc McMorris from Canada, 17 years old.
His first ring of glory.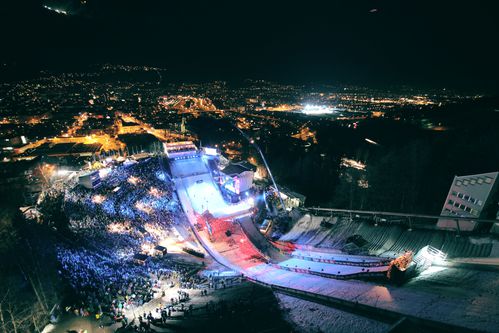 Perfect location. Innsbruck in the background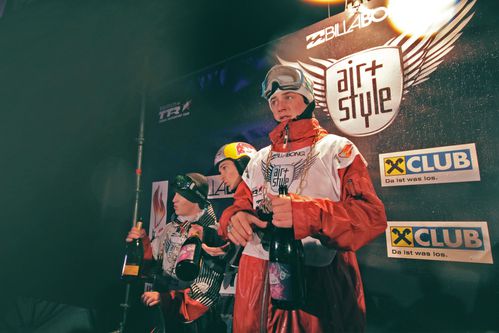 The winner Marc McMorris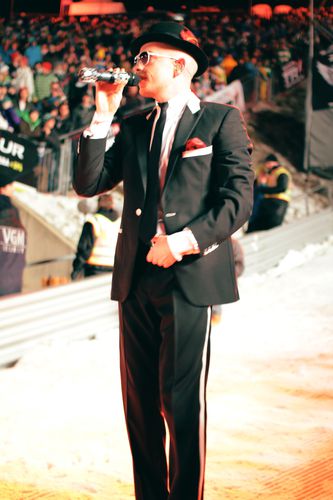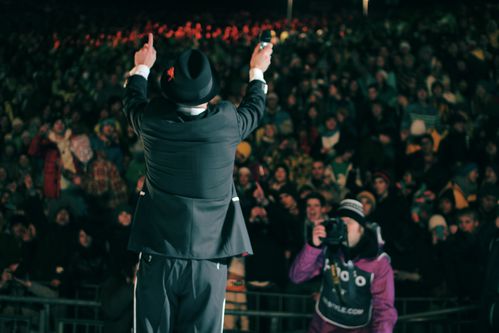 Jan Delay off the hook